Virtuelle Teambuildings
Online Creative Event: Hand-Lettering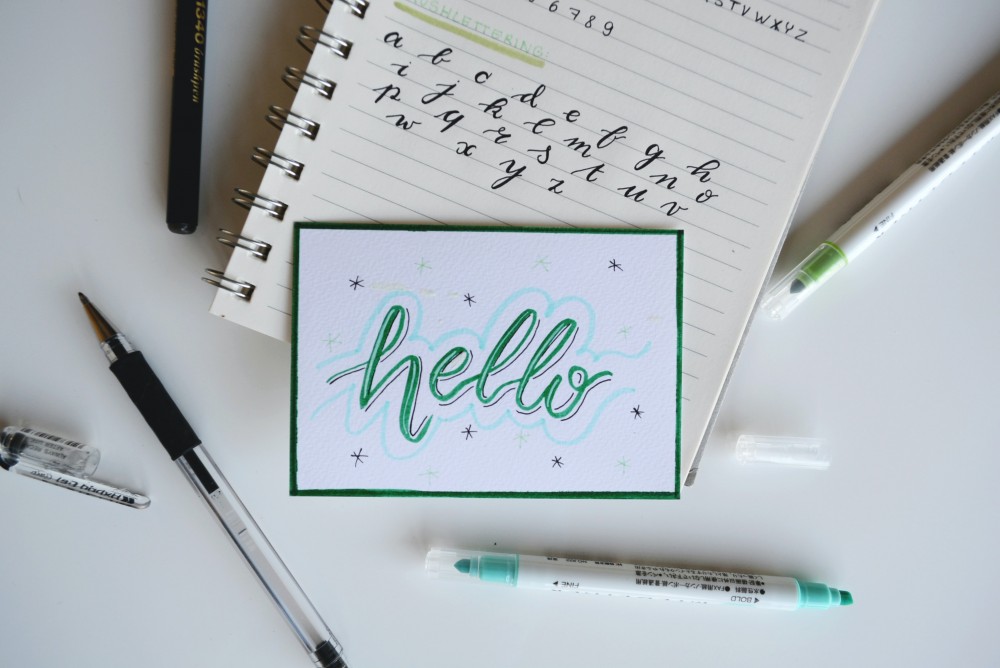 The art of creating beautiful letters
Our online creative events promote bonding, generate motivation and inspire creativity – just give it a try! Our hand-lettering event is not only about writing beautifully, but rather a more artistic way of drawing and producing letters. In this workshop, you learn with and from our creative expert, how you can magically transform words – line by line and letter by letter – into works of art. We start off with an introduction into various techniques, after which you are asked to unleash your creativity!
What you need
The video conference is facilitated by a live host, who personally guides you through the event.
All the required materials and details about taking part in the event will be delivered to each participant in advance by post. For the video conference, participants will need a laptop or PC with internet access and a camera. During the workshop, our creative experts will be standing by to assist your team by answering questions, offering tips & tricks and providing support as required.
Our offer includes
Live moderation and assistance by our creative expert
Technical support and care during the game
Shipping of required materials to each participant in advance of the event
Prices
€ 80.00 per person - 10 to 25 participants
€ 75.00 per person - 26 to 75 participants
€ 73.00 per person - 76 to 150 participants
€ 70.00 per person - 151 to 500+ participants
from 10 up to unlimited Participants